MUSKOKA PAINTBALL RENTALS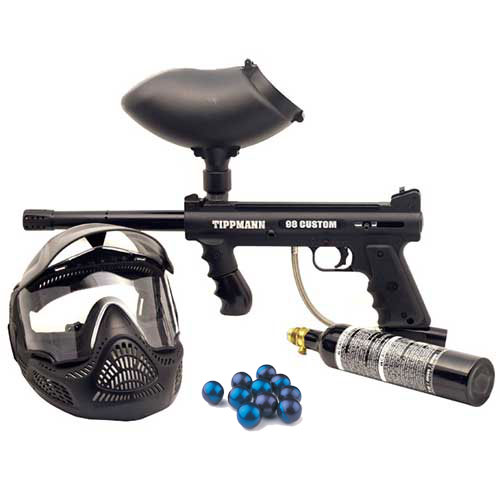 Back Country Paintball Off Site Rental Package $65
– Semi Auto Paintball Marker
– Gravity Feed Hopper
– Full High Pressure Air Tank
– Paintball Goggles
– 500 Paintballs
Rental is for 3 days maximum. Subject to availability.
Packages of 10+ Special rates contact directly for more details
Fill station and bulk air tanks available for rental if required.
Deposit of $100 per package redeemable when gear is returned on time.
+ Applicable Taxes. (Sorry we do not accept debit cards for rentals)
Payment Methods
ADDITIONAL RENTAL OPTIONS &  PRO SHOP SERVICES
Additional Rentals & Supplies
Vest Rentals
Paint Ball Supplies
Bag of 500 Paintballs $20.00
Bag of 2000 Paintballs $60.00
At Back Country Paintball we offer;
Fill Center for all your CO2 Needs (by Appointment only contact us directly)
Air Bunkers For Paintball Events (contact us directly for setup information)
Custom Orders on Paintball Markers, Equipment & Supplies.
PAINTBALL FREQUENTLY ASKED QUESTIONS
NEWS & UPDATES
Back Country Paintball in 2015 and beyond
Things are changing at Back Country. Starting this year we will no longer be offering paintball fields to play at. We will still have all of the High pressure Air, CO2, paintballs, and other supplies for your games at home and when your friends come to play we will have gear that you can rent to take home so that everyone can play.
The Armstrong family would like to thank everyone from Bracebridge and Muskoka and beyond that supported Back Country Paintball for the last 8 years. It has truly been a lot of fun. We have met some amazing people and made some lifelong friends. This part of our life will be with us forever. The memories and stories will make us laugh, smile and have a warm heart forever. We hope that your life too is a little better for being a part of paintball at Back Country.
So have fun playing in your back yard or bush lot and give us a call when you need more supplies.
Thanks again
Tony, Kim, Aaron, Brandon
If You Have Any Questions Contact Us